When you prepare your sleeve design, there are a few things you should take into consideration.
First, be aware of the sleeve dimensions and printable area. The illustration below shows a typical sleeve front with accompanying sizing information: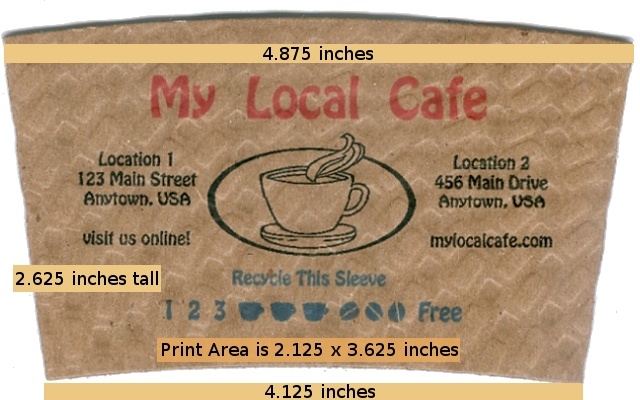 Front of Sleeve with Dimensions
Second, cup sleeves are manufactured with a seam on the sleeve back. The seam is in the center of the back side, in a straight line from top to bottom. We can print over the seam, but if you prefer, you can lay out your design in two parts corresponding to each side of the seam as shown in following example sleeve illustration: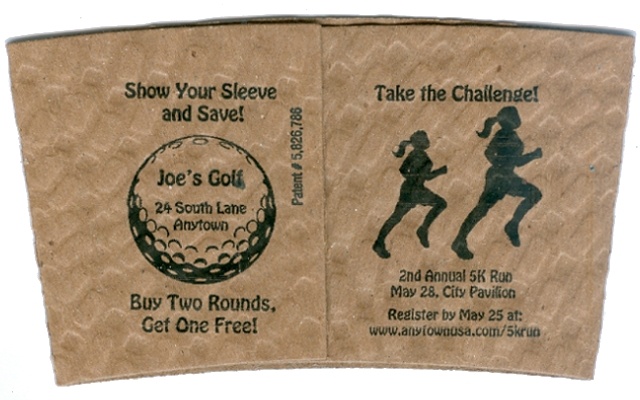 Back of Sleeve Showing Seam and Artwork
Third, we are able to print sleeves in up to four different ink colors. The colors are restricted to four horizontal bands on digitally printed sleeves. Only one color may appear in each horizontal band. The next illustration is an example sleeve using four different colors and shows how each color band is positioned on the sleeve. For more examples demonstrating the color bands, download the PDF at the bottom of this page!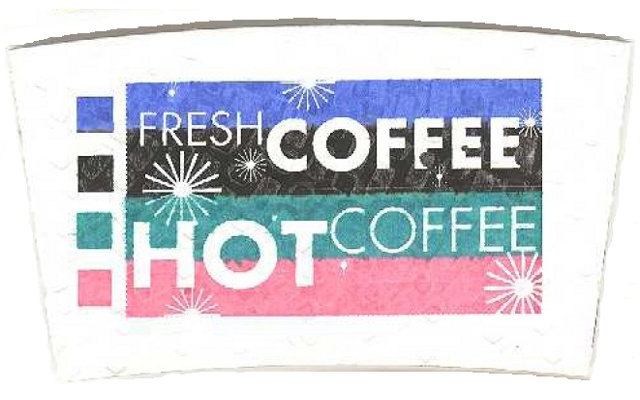 Example Sleeve Showing Color Bands
Fourth, all sleeves are pre-printed on their backside as part of the manufacturing process. The following illustration shows the location of the preprinted recycling and patent information: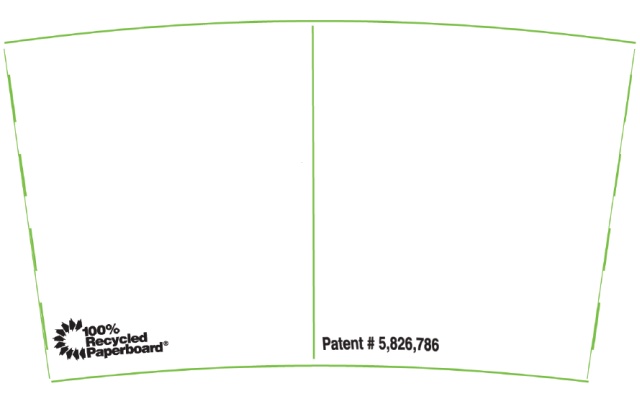 Sleeve Pre-printed Information
The attachments below are for you to download - they contain additional cup sleeve examples that show color printing layouts.